We've encountered countless customers with the idea that sourcing products in China is simple; go to Alibaba or Global Sources, find a supplier and order your product. This idea is more or less correct, but the results vary, seemingly with a high percentage of customers having bad experiences and financial loss, even as Chinese suppliers become better organized and more accustomed to foreign quality standards. This article identifies some of the common issues customers face and explains how to avoid them.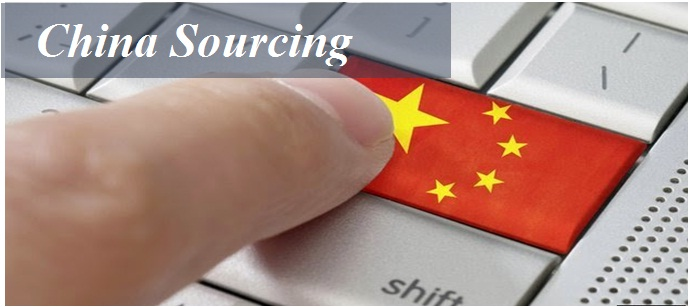 Know what you are looking for
Since Hatch focuses on electronics manufacturing, and specifically Android products, I'm going to focus this article around custom Android devices and Android IoT products which are basically spinoffs of tablets and smartphones.
When you are looking for an off-the-shelf tablet or smartphone, you need to have a clear idea of what is needed from the device. Maybe you've been using some branded smartphone or tablet so you think that you just need to find a cheaper version of that model. But maybe you don't need the same memory for your use case. The reference device you were using may have a number of extra features that you don't need so why pay more for these if you can avoid it.
Identify the specific requirements from the device that are important for you and then you can discuss this with the supplier so that they can find the right model to fit your needs.
Know who you are dealing with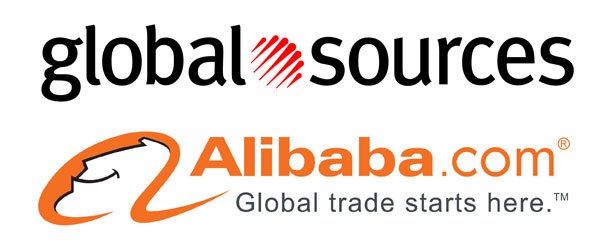 You will notice when you go on sourcing sites such as Alibaba or Global Sources that a number of different suppliers have the exact same tablet and smartphone models. That is because the same designs have been released to a number of different suppliers.
When you find a supplier on Alibaba the majority of the time you are speaking with a trading company rather than the design house. At Hatch, we work with several qualified design houses, and other supply chain partners, that offer different kinds of expertise which allows us to tailor a solution that best fits your needs. We can find options for just about any Android device using a host of different chipsets including Mediatek, Qualcomm, Spreadtrum, Rockchip, Intel, Allwinner etc. These relationships means that Hatch can also offer excellent support and figure out how to get customizations done at the source, while maintaining clear communication channels with clients.
Samples
Most suppliers will offer you the option to purchase a sample of the tablet or smartphone you are looking for. Charging a higher price for this sample is normal as the samples usually need to be individually assembled and there are high administration costs with preparing one unit. Experienced buyers understand why there's extra charge for samples, although buyers with a long term business relationship may get samples for free (depending on cost of samples and nature of the relationship).
There are also limited options available for the sample device. For example if the Android product can support both 1GB RAM and 2GB RAM, the supplier may only have the sample available for the 1GB model while 2GB would still be possible for mass production. In this situation, the buyer can ideally accept what's available for testing purposes unless the difference is essential to the end product. In spite of the one or some non-imperative differences, the quicker sample delivery and ultimately speed of making a decision to move forward outweighs the differences. If everything else is good with the sample (except for the couple of known differences), then the next step is for the client to put a deposit on an initial order if the supplier confirms they can make the changes. There's some risk here for the buyer, but that's usually the unavoidable case at some point in almost all business scenarios.
Getting a custom sample made is also possible. The likelihood of making this happen depends on basic factors such as the complexity of customizations, size/reputation of customer, whether there are other buyers asking for the same specs, and how busy the supplier is at the time of request.
When designing custom Android products we try to get reference samples out to buyers before starting the custom development so they can test specific aspects of the device first. This way a customer can check out different component options before we start development to compare and decide which to move forward with. Typical components for comparison include the CPU for system speed and app performance (our clients usually have their own app), screen resolution, and camera resolution. Testing multiple components can be done with multiple samples if there isn't one already made that combines the customer's preferred specs. Evaluating multiple samples won't provide an entirely accurate prediction of what the final product will be like since the results vary when different components are mixed, but at the very least it removes some level of risk before investing significant cash in development.
To avoid mistakes with custom products there's still another protective measure that further secures the odds of choosing the right components. Note that, at this point, it's almost certain that the supplier will request some form of deposit. After components are preliminarily chosen, have the supplier find those components and put them together on one PCBA. Most likely this will just be the internals of the product, without any casing which is fine as the point is to simply confirm that the components work well together.
We learned this lesson recently with a project that required a special wide angle camera lens. The product was originally spec-ed out to use an Allwinner A64 CPU, but industry insiders said that MediaTek (MTK) CPUs do a better job with camera processing. We tested this and found that the quality of the wide angle lens was actually better with the MTK CPU. Both were fine with a normal angle lens. Since photo quality is a key feature in this product we decided to move forward with an MTK solution. This difference in photo quality wouldn't have been clear unless we compared the same camera module with the different CPUs.
Samples and shipping almost always need to be paid for in full before being prepared and can take anywhere from 3-20 working days (in extreme cases longer) to prepare depending on the availability of the required components.
MOQ
The minimum order quantity (MOQ) is dependant on the suppliers and the actual device.
The cost at the MOQ will be the highest. Lower volume higher cost. Higher volume lower cost. Pretty simple economics due to lower overhead and material cost per unit on higher volume orders.
Most popular Android smartphones and tablets have a MOQ around 3k units while some lower end and lower cost devices have higher MOQs. Expensive products may have a lower MOQ as high cost products usually have higher profits and lower volume expectation.
Payment Terms
The payment terms also don't vary too much. Standard terms usually require around 30% deposit for a commodity (aka. open mold) product to get the order started and then the balance before shipping. Custom products require a higher deposit amount and usually more payment milestones since there are more stages in a custom product development than a commodity product order.
You can see an example of a fair payment structure in this article.
Quality Control
This is one of the more important aspects of sourcing in general and certainly applies to electronics and Android devices.
All assembly plants have quality inspection teams in place, but in most cases these teams fail to deliver the best result. The QC teams don't check everything that is needed to be checked, they don't have the same standards as the buyer expects and really, they don't care enough to do the quality inspection properly. Their goal is to get the units shipped ASAP with as little reworking as possible. This isn't just to help the factory make money faster, but mainly because the QC staff have personal relationships with the production staff and pointing out the problems of their friends doesn't help the friendship.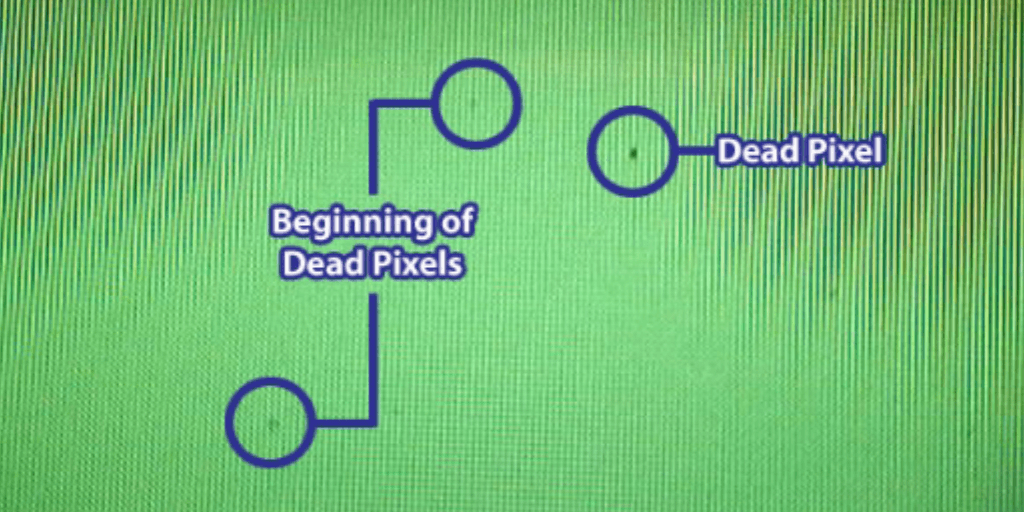 Unless the supplier has a really good management system and is genuine about reputation, integrity, and long term relationships it's, by definition, a conflict of interest to have a factory do their own QC due to the personal relationships (mentioned above) and economic reasons. Hatch has extremely low expectations for a factory's internal QC, even in more professional factories, which is why we always do a supplemental QC on the products we ship. If a problem is found Hatch deals with it as promptly as possible, using our own staff to oversee or participate in the rework when needed. In the event that fixing the problem affects the shipping schedule Hatch is open and honest with the customer about the problem and we work together to decide the best solution given all parameters affecting the situation.
In the interest of shipping out the best quality product Hatch recommends (if you have the resources) and welcomes an engineer from your company (or someone who knows what they are doing) to join in carrying out the quality inspection.
Checking quality before shipping is far less important than checking quality during the development process. Any custom Android product WILL have issues and it's best to find those issues as early as possible during the sample, prototype or trial production phase. Not just a custom Android device, but any custom product, electronics or otherwise will need adjustments. Taking the time to test properly in the beginning is extremely more efficient than fixing problems in the end. This is covered in more detail in this article on Lessons from Custom Device Manufacturing.
Hatch has its own western led quality control team. The quality control process starts before the device is even assembled, at component level and carries through to the final inspection of the assembled units and packing line. Here is an interesting article we wrote before with more information of the quality control procedure from Hatch.
Conclusion
Once a customer finds the right supplier a solid relationship still takes time to develop. This is normal. It's the same process as getting started at the right school, moving into a new neighborhood, or starting anything new. You get the initial impression of the supplier based on whatever criteria matters during the exploratory process, then engage in a relationship and go through growing experiences where the supplier proves their commitment to you as a customer and vice versa. When dealing with people who grew up speaking a different language and in a completely different culture you will face countless complexities and inefficiencies. Relationship development can certainly be done through emails, but it will take longer to find the right partner to work with and going through the 'getting to know you' process is filled with more challenges. Whatever you do keep a positive and supportive attitude, remember that people can fix problems, but it's very tough to fix people so make sure you judge the people you're working with based on competency and integrity. When you find yourself in a difficult spot with your supplier try to avoid too much trouble before finding the light at the end of the tunnel!