For World Changing Projects.
Hatch knows what it takes to create a product around your needs.

If your hardware project involves Android operating system, you are at the right place!
Detailed steps undertaken to bring your custom Android project to life appear by clicking on the links below. Learn about Hatch's general principles of engagement and partnership.

We do
development

We do
manufacturing

We do
ongoing support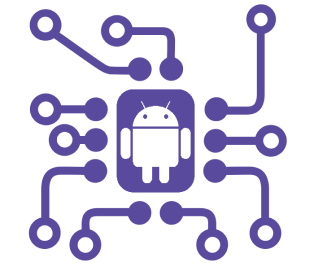 Reliability means everything
Just like Hatch's products must perform reliably, being a reliable and loyal partner is part of our DNA. This means easy and fast communication. Open dialogs and prioritizing the success of your project.
Accountability and reliability are the difference between dreams and reality. Find out more about Hatch's history of turning dreams into reality.
Turnkey Custom Android Development and Manufacturing
Since 2012, Hatch has served as an outsourced Custom Android product design and manufacturing resource for our clients. We bring projects from concept to mass production, and that's all we do. To focus all our energy on our clients and ensure positive results Hatch doesn't offer any of our services individually.
Hatch cares about our clients' success; our success depends on it.
Best in class development resources create the best products.
After many years of manufacturing Custom Android devices, we have the right teams to get your product made.
Through Hatch you get access to the most suitable mix of resources such as PCBA layout, firmware customization, component selection, module integration, casing design, mechanical design and engineering, certifications, tooling, plastic injection, product supply chain, and assembly.
Your business demands quality. Hatch's business is delivering it.
Hatch ensures your product receives the greatest care in its development and manufacturing. Delivering a quality product starts on day one, before there's even a product.
Quality products come from detailed written communication between all parties, understanding how and where a product is used, and extensive testing.
"Quality is not an act, it is a habit."
Hatch employs an organized plan, the right resources and clear goals to deliver the results you want.
Here's what you can expect.
High Level of Integrity
Teamwork and accountability have been the defining characteristics of all our successful manufacturing relationships. Integrity is the foundation Hatch is built on.
Expertise & Experience
Expect a lot of usability and technical questions about your product. Whether we can learn from you or vice versa put Hatch's years of experience to work for you.
Clear Communication
Our international account managers allow for clear communication and avoid anything getting 'lost in translation'.
Fast Exceution
Time is money! Hatch delivers fast and reliable Android development with a seamless transition to mass production manufacturing, saving you time and money.
Based in Shenzhen
We are located in Shenzhen, the electronics manufacturing capital of the world, so we can act fast with our partners and closely analyze any evolution in the industry.
Quality Control at Every
Step
Quality controls are in place at every step of Hatch's involvement because real quality comes from planning for it from the beginning, not just checking at the end.
Looking for a long-term partner that can keep up with your changing industry and business?
Understanding what you need is just part of the process – offering consistently great service is what matters!
Let's Build Your Custom Android Device Together.
The Hatch team is responsive to your needs and we work around the clock when necessary. We act as an extension of your business, ensuring that all aspects of the product continue to meet your expectations not only in the first release, but for years to come.
Join us today!
Sign up for the latest updates.
Expert insights from the frontline of Android manufacturing.