From smartphones to games consoles, tablets to medical devices, kitchen appliances to mirrors (yes you read right, mirrors), we take a look at some of the numerous existing uses of Android and show you how and why more and more companies, including startups, are turning to Android for their future projects.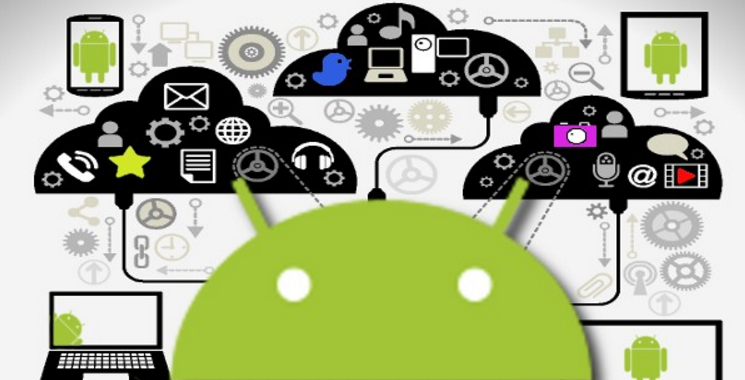 What is Android OS
"Android is a mobile operating system (OS) currently developed by Google, based on the Linux kernel and designed primarily for touchscreen mobile devices such as smartphones and tablets.", Wiki
About 12 years ago Android was actually being designed by Andy Rubin and his colleagues as a software platform for cameras.
Android was initially intended to improve the connection between digital cameras and PCs. However, even before Apple's iPhone had launched to consumers the mobile trend became clear.
Andy Rubin and his colleagues "decided digital cameras were not actually a big enough market" and so Android would redirect its efforts toward a smartphone OS.
Obviously much has changed since then, but even Rubin and co's original ideas have been realized with digital camera products such as the Samsung Galaxy Camera and Nikon's Coolpix S800c using Android.
This is down to the fact that Android can, and is, being used in more and more electrical devices every day.
Android usage examples
While the Android OS is most commonly associated with smartphones and tablets the current list of electrical devices it is being used in is already huge.
Games Consoles
In 2012, Ouya ran a kickstarter campaign to get funding for its new game console which was run by Android. A campaign that's initial goal of $950,000 raised $8 million dollars and became one of the highest earning kickstarter campaigns to date.
The Ouya itself was discontinued in July 2015 however other Android based game consoles have been stepping up such as the Nvidia's Shield Portable (pictured).
Home Automation
Home automation systems (HAS) have been around for a while. Typically HAS would involve controlling heating, air conditioning, lighting and alarms.
In fact nowadays there is not too much that you can't automate in your home. Even boring kitchen appliances are becoming smart appliances using Android, like the refrigerator and the washing machine.
While all these appliances can be connected and controlled by the HAS or even by your phone, some appliances may also have their own touchscreen and be connected to the net.
Your washing machine can let you know how long is left in the wash cycle or you can control the interior setting of your refrigerator from your mobile phone.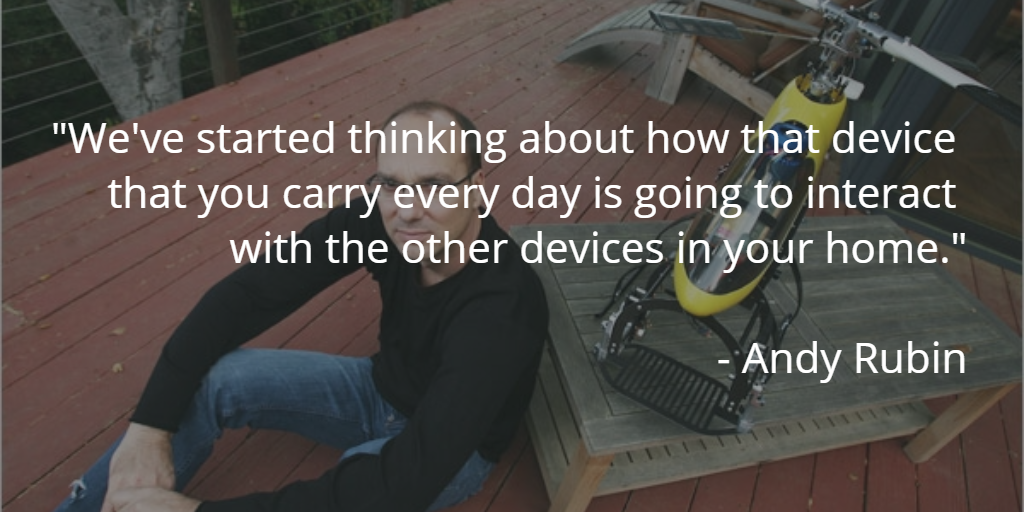 Home automation can also increase your home's security features. Alarms, door locks, and security cameras can all be linked to your phone so even when you are not in the house you can keep an eye on any suspicious behavior. You can open/close doors, turn on/off the alarm or check the cameras to give you peace of mind.
Android in Medical Devices
Android-based medical devices have recently seen a large increase in adoption. There are many compelling reasons for building Android-enabled medical devices, including (but not restricted to):
The ability to provide cost effective medical care to patients outside of the hospital – Android-powered devices provide a rich platform (UX and features) to deliver better services than the simple monitors in use today.
As medical technology is getting more complicated, there is a need to interface with a variety of protocols such as Bluetooth, WiFi, Zigbee, etc. and Android provides easy access to this technology.
Using an Android monitoring device for the elderly can interface with other medical equipment to collect patients' vital statistics from their homes and offering video calling functionality for hospice care consultation.
Dedicated medical tablets for nurses/doctors that integrate with other equipment, offering patient-related information, X-ray /MRI/ECG scans and more.
Android's versatility, reliability and price point make Android enabled medical devices part of the future of the medical world.
On our side we have recently finished mass production for BBB, a Seoul and Silicon Valley based company disrupting the lab diagnostics market.
Hatch developed and manufactured an Android based connected blood analyzer for them (connected in the sense that it communicates with the cloud via Wi-Fi or 3G).
https://www.youtube.com/watch?v=yqiTiJYZQHY
Using this Android based blood analyzer, the user can test and send their blood results straight to their doctor and receive email notification updates back from their doctor to let them know that everything is ok.
You can check out more about the device from the video above while you can also read about how BBB won at the Tech Crunch Meet up in Seoul earlier in the year.
Other misc. uses of Android (to name but a few)
Smart phones
Tablets
E-Readers
TV Boxes – Android TV
Tracking Devices
Games Consoles
Media Players
Car Stereo System (Parrot)
Smart Watch (Android Wear)
Android Auto for use in cars
Smart Glasses
Smart Home Appliances
Home Automation
Smart Camera's
POS Systems
Educational toys
Smart Mirrors (Yes you read that right, check this out)
The 'Source' of Android's Versatility
The key reason why Android can, and is, being used to do so much boils down to its source code being released by Google under open source licenses.
While much of the successful Android hardware has been explicitly blessed by Google, the source code's public release allows anyone to use and modify Android as they see fit.
Android is popular with technology companies that require a ready-made, low-cost and customizable operating system for high-tech devices.
This low barrier to entry for development and versatility with connecting peripheral hardware to make unique products is what's driving Android's massive adoption by engineers and consumers alike.
Its open nature has encouraged a large community of developers and enthusiasts to use the open-source code as a foundation for community-driven projects which add new features for advanced users or bring Android to devices originally shipped with other operating systems.
Future of Android Devices
Judging from the existing devices using Android, the future possibilities for uses seem endless. If you are looking to improve an existing electronic device, using Android may be the key. And who's to say that this is limited to electronic devices, I don't recall mirrors being electronic in the past.
Android's robustness and openness are the reasons why we will continue to see it appear in more and more medical devices, security systems, educational devices and more.
I hope you enjoyed this article. If you have any questions or comments on this article please let me know in the comment box below. Also if you have any particular topic that you would like us to write about let us know.
Garry @ Hatch