Last month I gave you the first series of Advice for Hardware Start-ups with suggestions on:
How to choose your product
What to include in your product – why less can mean more
Ways to carry out inexpensive market research
Why cheap is not always the right choice
Today I'm back to offer you the second part of the series with insights into:
Should you work with Western or Chinese engineers?
Is China still the right place to get your product made?
Should you Handle the Supply Chain on your own?
Who should I work with? Western or Chinese Engineers?
Due to the education system and culture in the West, the creativity and skill level of Western engineers is generally regarded as being higher than their Chinese counterparts. It's not a secret. We are however beginning to see improvements in this aspect and its not to say you shouldn't ever work with Chinese engineers.
If the mechanical engineering of the product you are developing is relatively basic without requiring great creativity or skill but instead just requiring some time to tweak existing innovations, then this can be done in China.
However, if it requires more elaborate mechanical engineering like integrating complicated parts or exceptionally reducing a products size then it is recommended to use a western educated engineer.
In this area the western engineer has better qualities in thinking outside the box (speaking on a macro-cultural level), having a deeper understanding of core principles and making more sophisticated mechanics work as a whole.
The Chinese do have creative strengths but historically and currently it's in the area of reducing costs rather than adding value.
For example, a strength of the Chinese is in driving down hardware prices (although cutting corners is sometimes a risk of this).
Is China still the right place to get your product made?
As you might have heard, there has been a steady and large rise in costs across China since the turn of the century. The salaries for factory workers in Shenzhen are no exception.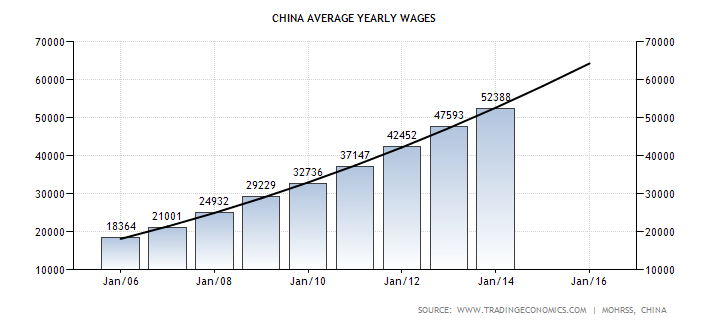 This situation has resulted in some industries that are easy to move, like the textiles industry, relocating their factories to other Eastern Asian countries such as Vietnam, Indonesia and the Philippines.
How about the Electronics Manufacturing industry?
Cyril Ebersweiler is the Founder of the famous Shenzhen hardware incubator HAXLR8R. In a recent presentation he sates: "Shenzhen, the world capital for electronics and supply chain, is now seen as the Silicon Valley for Hardware".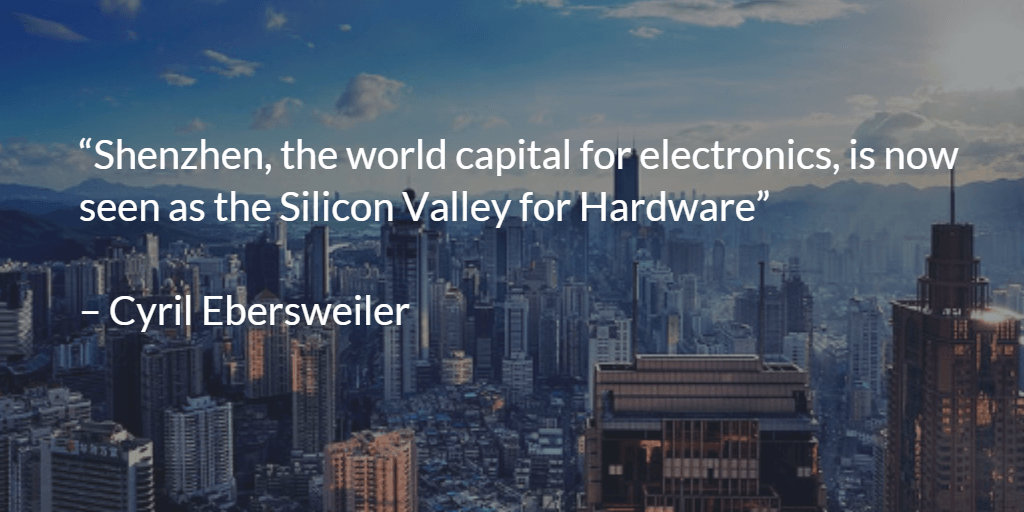 On his side, Joichi Ito explained: "Shenzhen is a city that has a complete ecosystem of low cost labor, massive factories and leading manufacturing technologies making it able to turn out almost any kind of hardware on a large scale.".
In brief: To copy China's electronics supply chain, would be as difficult as copying Silicone Valley's eco system.
In contrast to the textile industry, it is more difficult for the electronic manufacturing industry to move as its infrastructure is deep and supply chain broad.
Chinese electronics: Cheap copies or high quality electronics?
In the past China was renowned for only making cheap copies at scale however today, with the right management, you can also get the world's highest quality products.
The good news is that the benefits of China's electronics supply chain for speed, costs and scaling from prototype to millions of units is now open to start-ups.
Shenzhen has a competitive advantage in having the entirety of the supply chain like molding factories, electrical/software/mechanical engineering firms, assembly factories, component manufacturers, IC companies amongst others geographically close to each other.
This integrated and synergistic infrastructure means that China is, and for the foreseeable future will remain, the best option for manufacturing electronic devices1.
Should you Handle the Supply Chain on your own?
A key decision that a start-up developing an electrical product needs to make is how they want to handle their manufacturing resources during, or once, the development is done. Do they want to go direct to all the sub-suppliers or use one company to make it happen for them?
Locating, approaching, negotiating and communicating back and forth with a number of different manufacturing factories (tooling, assembly, packaging etc.), engineers and vendors can be extremely time consuming and costly especially if you don't have experience or expertise in this area.
The upside is that you can have the most control on the project and can maybe achieve the lowest cost that way.
But the risk for delays, disagreements, hidden costs, and many other obstacles is extremely high if you're not experienced.
If you're the type that would rather build your own house rather than hiring a contractor, this maybe the way for you.
However be prepared for the challenges.
Language barriers
Business trips to China to visit the factories are costly,
The cost of rookie mistakes: working with the wrong subcontractors and
Not having a central entity to assume responsibility for the project.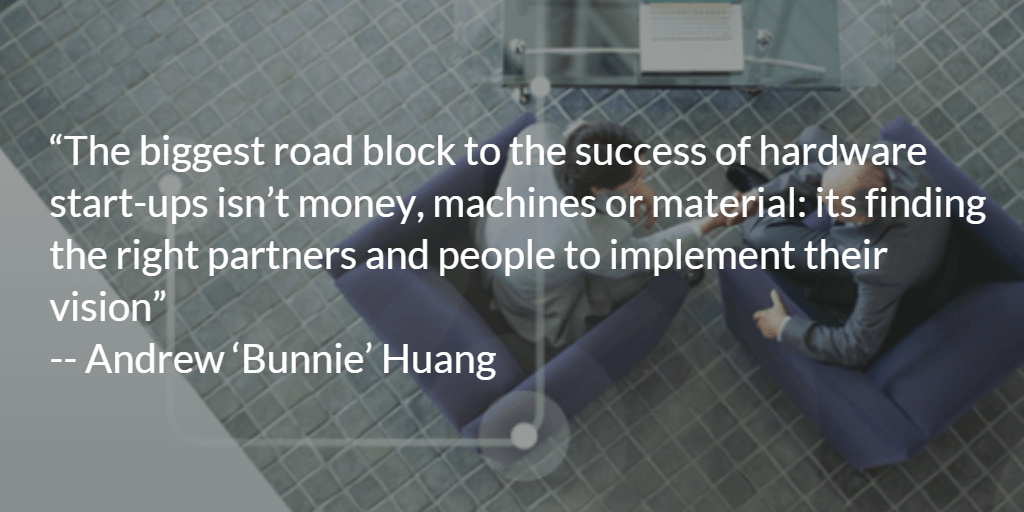 If you decide to go with the turnkey approach to manage your manufacturing, there are a number of reliable companies to choose from. If you are looking for one with a focus on Custom Android Devices that is plugged into Shenzhen, then Hatch is a great choice.
To make sure that you make the right decision you should check out this Free Online Guide from IPC on How to begin the process of selecting an EMS provider.
Takeaways:
Western engineers more suited to projects that require creativity but the Chinese engineers are acceptable for the basics.
Shenzhen remains the best place in the world for Hardware Manufacturing.
Handling your own Hardware manufacturing is difficult and time consuming for rookies.
Hatch has the advantage of providing customized turnkey solutions that make the whole manufacturing process built to your specific needs.
Hope you found this helpful!
If you have any questions, past experiences, feedback or opinions on this topic please feel free to share them in the comment section below.
By Garry from Hatch