This article goes over the benefits of Mobile Device Management ('MDM') software in application-specific custom Android hardware. MDM software is specific to mobile devices and gives a central authority means to remotely control and interact with many end devices (through an internet connection). The number of devices the MDM controls could range from just a few devices to millions of devices. Devices could be located anywhere in the world. MDM software is commonly used by companies to control and protect sensitive data on personal devices of their employees, but it also can be used with single application devices. Here we focus on the use of MDM solutions in single application, sometimes standalone, devices.
MDM software works by installing an app on an end device (for example an iOS or Android phone or tablet). The app has the ability to modify settings, push data, and control the end device it is installed on. The MDM app is controlled remotely. This means each device can be controlled remotely, from one central location. Imagine a wall of TV's that can all be controlled with one remote control. This is a simple example to help visualize one central point controlling multiple end devices. The ability to control thousands of devices remotely, in real time, creates tremendous efficiency compared with having to manually make changes to each device individually.
There are scores of companies that make MDM software. Even Google makes MDM software. For the most part these MDM software providers allow any modifications that can be made on the device, and usually more, to be made remotely.
When considering which MDM solution to use for standalone, single application, devices, many of the features useful with employee devices are the same, although there are some differences.  In this article the meaning of 'standalone' device is a device that stays in one place, like an interactive menu at McDonald's, rather than a device that someone carries on a day to day basis, like an iPhone.  Here's a refined list of MDM features that matter the most for single application, standalone, custom Android tablets or phones.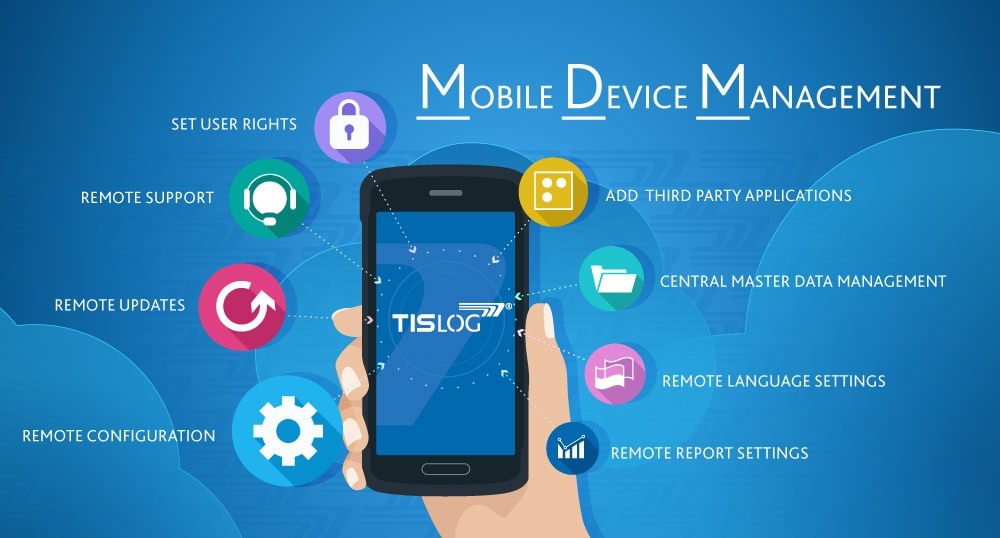 Device Configuration
Suppose there are 5000 Android medical devices deployed in hospitals across a country. After experiencing connectivity problems your IT department decides the devices should use a VPN to connect to the internet. Through the MDM's online interface the VPN settings of all 5000 devices can be updated at once. Updating device configuration like VPN, APN, notifications, wireless connections, brightness, can all be done using a MDM software.
Kiosk Mode
This is a device status that restricts access to the device (often referred to as 'locking' the device), allowing someone to only use a limited number of apps (possibly just one) on the device. An example where this would be useful is when hotels use Android tablets for checking in new guests. The hotel just wants the guest to use the check-in interface, and not have the ability to use the internet browser, download any apps, or any other functionality than checking in.
Monitoring/Analysis
Visibility on a device's status provides insight into its health and condition. Data transmission, battery level, application usage, location, and even the camera are some examples of what MDM software can monitor on a device. This list could go on. In addition, the MDM software provides visibility on physical conditions such as device temperature and movement. When a device runs abnormally hot for a long period of time that can damage components which will break the device. There's also risk of damage to a device that suffers from being dropped or handled in an abusive manner.
Updating apps or the Android OS Over The Air (OTA)
OTA makes it possible to update firmware or apps over the internet.  The alternative is manually updating each device using a USB cable.  Think about OTA as an essential insurance policy.  Essential because the costs are minimal, while the value is extremely high.  It's almost a given that apps or the OS will need an update, as new features and security patches become available.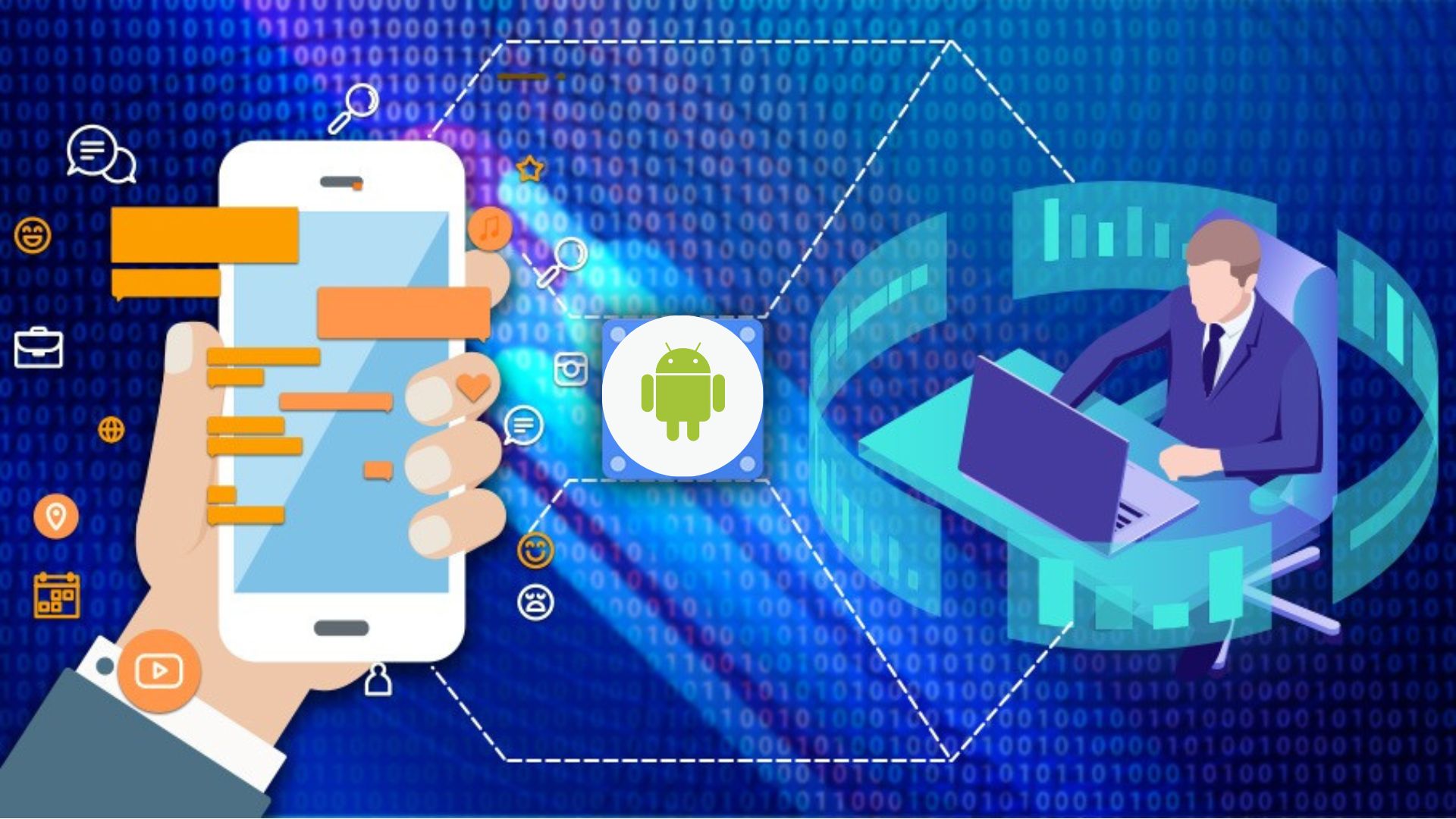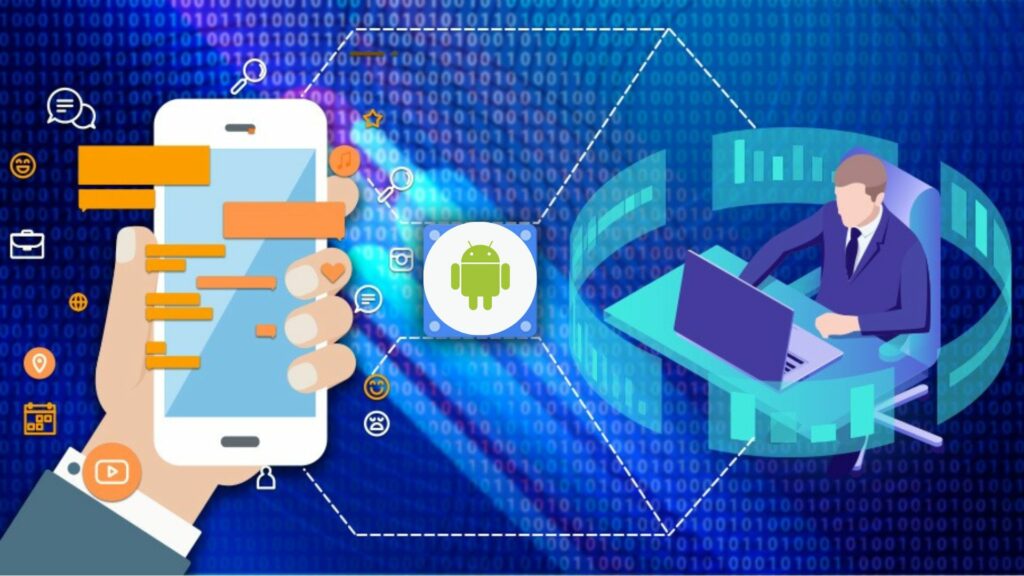 Remote Access
Examples of uses for remote access include troubleshooting device or user problems, erasing data, and shutting down devices. The ability to address problems remotely reduces the need to send technicians for service calls, and the associated costs.
Other noteworthy MDM features include Unified Endpoint Management ('UEM') functionality and how to download the MDM. A UEM solution provides control over multiple endpoints (endpoints means 'devices'), including devices running non-Android operating systems or a Real Time OS. This is more complex and used in specialized scenarios. Downloading the MDM app on a device is an issue when using MDM in Bring Your Own Device ('BYOD') scenarios. When devices are made for specific use cases the MDM app can be embedded in the firmware before manufacturing, eliminating the need to download it later.
Further research will reveal more MDM features, but for the majority of use cases the topics covered in this article should give a solid understanding of what to look for in MDM services.