There are multiple chipsets available for Android devices so we have decided to put together an article for you to explain a little bit more about the capabilities, advantages, and disadvantages of some of the most popular chipsets.
This is an article focused on chipsets for Wi-Fi Android tablet review and comparison (meaning no 3G/4G or any telecom connectivity is built into the tablet).
What is a chipset?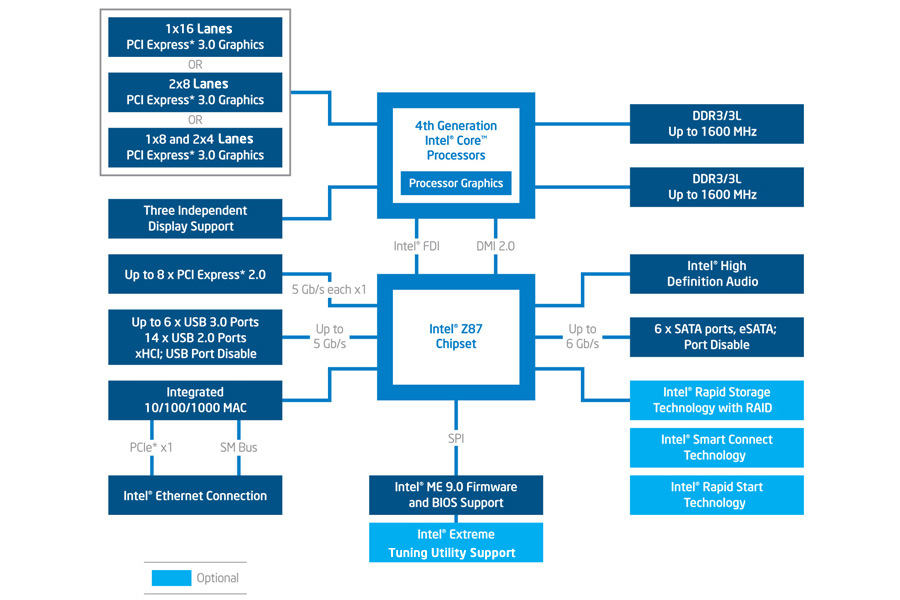 "In a computer system, a chipset is a set of electronic components in an integrated circuit that manages the data flow between the processor, memory, and peripherals. It is usually found on the motherboard. Chipsets are usually designed to work with a specific family of microprocessors. Because it controls communications between the processor and external devices, the chipset plays a crucial role in determining system performance", Wiki.
Allwinner Chipsets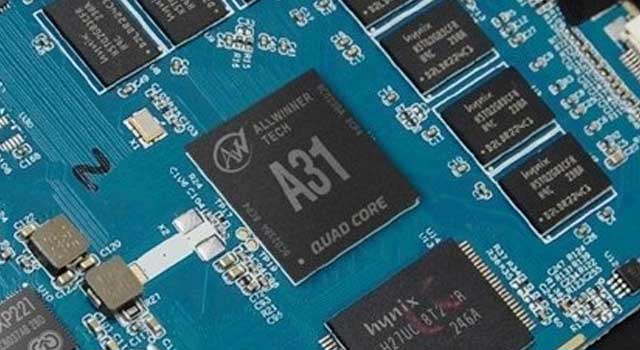 Allwinner was founded in 2007 and is based in Zhuhai in Guangdong China. In 2013 and 2014 Allwinner was the leading supplier of application processors for Android tablets worldwide in terms of units.
The A2x and A3x family of Allwinner chipsets are amongst the more popular within the tablet market.
In October 2013 Allwinner released a chipset which was described as "The most efficient dual-core processor" for tablets – the A23.
This chipset has just recently finished production just over two years after its release which can give you an idea of the production life of a chipset.
In June 2014 the A33 was announced. This is a quad-core SoC that is pin to pin compatible with the A23 (it can be used as a replacement/alternative to the A23). The A33 is positioned for entry-level tablets due to its low pricing.
Rockchip Chipsets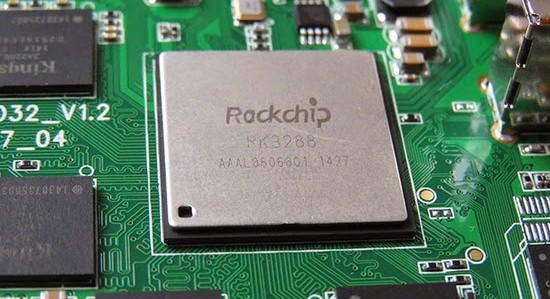 Rockchip is also based in China (Fuzhou) and was founded in 2001.
Rockchip evolved from making IC's for the MP3/MP4 markets and are now a leading supplier of SoC solutions to Chinese white-box tablet manufacturers as well as supplying top-tier OEMs such as Asus, HP, and Toshiba.
The RK3126 is an entry-level tablet processor introduced at the end of 2014.
Manufactured using a 40 nm process, it features a quad-core Cortex-A7 CPU up to 1.3 GHz and a Mali-400 MP2 GPU. It is pin-compatible with RK3026 which has now stopped production.
The RK3128, also introduced in Q4 2014, is a slightly higher-end variant of the RK3126.
It targets a more fully featured tablet as it integrates more external interfaces such as CVBS, HDMI, Ethernet MAC, S/PDIF, Audio DAC, and USB. This chipset can also be used in set-top boxes.
MediaTek Chipsets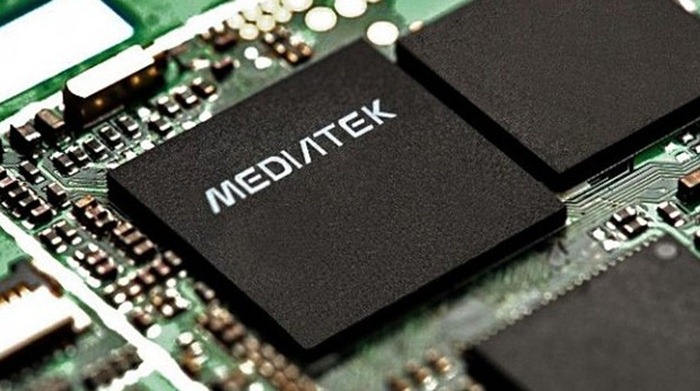 MediaTek Inc has its headquarters in Taiwan with 25 other offices worldwide. In 2013 it was the 4th largest IC designer in the world.
While MediaTek is more focused on chipsets for phones they also have options available for Wi-Fi tablets.
"The MT8127 demonstrates MediaTek's continuous commitment to improving technologies that consequently elevate the end-user experience," Joe Chen, General Manager of MediaTek's Home Entertainment Business unit.
This chipset, released Q4 2014, is aimed at the mid-market tablets due to its high performance, low power consumption, advanced multimedia features, and its affordable price point.
Intel Chipsets

Intel, headquartered in California, is one of the largest companies in the world. It has been producing semiconductors and processors since 1969.
In 1999, before the iPad, Intel announced the Webtab, or Intel Web Tablet as it was re-branded as. This tablet used an ARM-based chip but never made it to market due to pressure from Intel's PC partners.
Nowadays Intel uses its own homegrown chips which are largely found in Windows 8 devices however they do also run with Android and IOS.
Intel's Z3735F, which was launched in the first quarter of 2014 is slated to stop production before the end of 2015 leaving its life span under 2 years.
The Z3735F was used in high-end tablets but will now be replaced by the more powerful Z8300 which was launched earlier this year. The Z8300 is extremely energy efficiency due to its new 14-nanometer low-power process (P1273) with tri-gate transistors.
So Which Chipset Suits Your Tablet Needs?
There is not really a one size fits all when it comes to tablet chipsets. You need to decide what you require from your tablet to help you decide which chipset will suit it best.
Below you will find a comparison table for some of the more popular chipsets mentioned in the article.
| | | | | | |
| --- | --- | --- | --- | --- | --- |
| | A33 | RK3126 | RK3128 | MT8127 | Z8300 |
| Cores | Quad | Quad | Quad | Quad | Quad |
| CPU Type | Cortex-A7 | Cortex-A7 | Cortex-A7 | Cortex-A7 | Atom-x5 |
| Maximum Frequency | 1.3GHz | 1.3GHz | 1.3GHz | 1.5GHz | 1.88 GHz |
| GPU | Mali-400MP2 | Mali-400MP2 | Mali-400MP2 | Mali-450MP4 | Gen8 Intel HD Graphic |
| Maximum Resolution | 1280*800 | 1024*600 | 1280*800 | 1280*800 | 1920*1200 |
| L2 Cache(Level 2) | 512KB | 256KB | 256KB | 512 KB | 2MB |
| Fab | 40nm | 40nm | 40nm | 28nm | 14nm |
| Maximum Memory | RAM 1GB, ROM 16GB | RAM 1GB, ROM 16GB | RAM 1GB, ROM 16GB | RAM 1GB, ROM 16GB | RAM 2GB, ROM 32GB |
| Camera (Maximum Resolution) | 5MP | 2MP | 5MP | 13MP | 13MP |
| Market | Entry Level | Entry Level | Entry Level | Mid-Level | High End |
The table above can be used as a guide to help you decide which chipset will suit your device.
Quad-Core
As you can see all these tablets are Quad Core while all but the Intel Z8300 (Atom-x5) use Cortex-A7 processors.
Quad-core basically means that your tablet can do more things simultaneously and faster than you would be able to do with a dual-core processor.
GPU (Graphics Processing Unit)
The GPU is a co-processor that is responsible for handling the tablet's video and graphics to ensure that the CPU is not burdened by it.
ARM Mali GPU
The ARM Mali GPU is the most common graphics provider for Android tablets. The ARM Mali 400MP2 (2 cores) is used in A33, RK3126 and RK3128.
It has a clock speed of 500MHz. It is the worlds first OpenGL (Graphics Library) ES (Embedded Systems) 2.0 conformant multi-core giving it full support for next-generation and legacy 2D/3D graphics applications.
Mali 450
The Mali 450 doubles that Open GL ES 2.0 performance by being scalable up to 8 cores (Mali 400 is scalable up to 4 cores), while also doubling its vertex processor from 1 to 2.
It has a clock speed of 650MHz. The Mali 450MP4 (4 cores) is used in the MT8127 chipset.
Intel Gen8
The Intel Gen8 (used in Z8300) supports DX 11.1, OpenGL ES 3.1, OpenCL 1.2, OpenGL 4.3 and RS Compute. It has 12 EU's (Execution units) and a clock speed of up to 500MHz.
The A33, RK3126, and RK3128 should all be considered if you are looking to produce an entry-level tablet while the MK8127 and Z8300 are more likely to be used for mid-market and high-end tablets respectively.
Depending on the usage of your tablet and the price point you are looking to achieve, you need to decide what chipset makes the most sense for you. For example, a tablet used for gaming will need a higher quality GPU than a tablet used for educational purposes.
If you have any questions regarding this article or would like to learn more about any of the other chipsets for tablets please let me know in the comment section below.
By Garry from Hatch