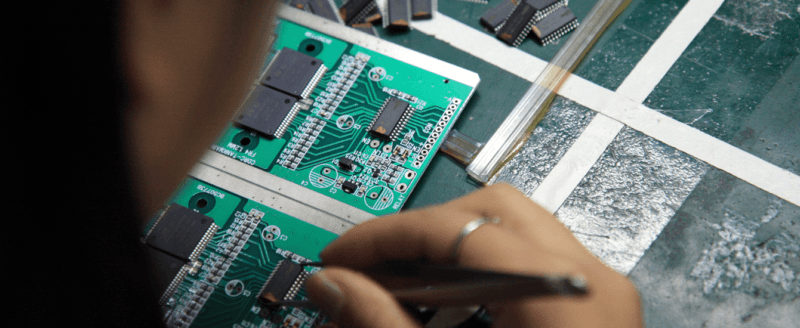 It's no secret that China is and will remain a hub for high-quality, affordable manufacturing into the distant future. Companies continue to flock here even though the initial boom appears to be over and production costs are slowly increasing. Companies choose China because its manufacturing infrastructure remains second to none and will take years to emulate in Western countries like the U.S. and Europe.
Even though China has a well-established infrastructure, there are still gaps in the supply chain. Language and cultural differences with China continue to cause problems for overseas companies. Foreigners in China have seen these gaps and are leveraging local resources in a Western way to provide extra support for overseas companies. These system integrator/ bridge style companies run by Westerners are providing a complete supply chain solution so overseas companies can have smoother manufacturing but still take advantage of local prices. System integrators offer much more than just a familiar face to a client; they offer complete support from development to final delivery.
There are a number of different options when it comes to having your electronics manufactured in China, all with different pros and cons. Your most independent option is to choose to work directly with all participants in the supply chain, from finding your own IC company or a solution house for your PCBA board design to approaching a molding factory to have the case designed. Then you will have to source screen, TP and battery suppliers so everything can be delivered to the assembly factory for trial and mass production before being shipped out on air or sea freight. This is an option for many companies, but it requires more time and resources. Often the relationships with the factories have not already been made and it takes time to understand the market place. This is where solution houses, ODM/OEM factories and system integrators can provide additional support for overseas companies.
A Solution House
Solution houses will generally offer only hardware and software support for your product. They will work closely with one or a couple IC companies, depending on their size, and have a selection of pre-designed boards using these IC companies' chip sets. For many clients this is the best solution as it is faster than getting a custom board made. Since the solution houses work only with specific IC companies, you can be limited with what chip set you can use. Clients can be put off by this and will go directly to the IC company they want for support, adding extra time and hassle. The solution house can also offer a custom board design which takes far longer to manufacture but is sometimes the only option for a client with a unique product. Having a custom board designed will sometimes incur a higher cost because the client might not be aware of all the component prices and does not have the necessary experience to negotiate price. A solution house can also help develop and visualize your design ideas but rarely has English-speaking staff. Communication difficulties are common; ideas are often lost in translation. Solution houses don't work closely with assembly factories so designs are often revisited when they don't meet production requirements. A solution house will offer as much support as you pay for. If your budget or order size is big enough, they will recommend component suppliers for screens, TP, etc. and also find a case molding supplier as they have these preexisting relationships. Overall a solution house will offer clients enough support for them to get their product to an assembly factory, but a client will still have to manage assembly, quality control, and logistics afterward.
An ODM/OEM Factory
An ODM/OEM factory can offer clients full service for the production of their products. They already have relationships with suppliers so they can save you time on production as they have all the links in the supply chain ready to go. They tend to be more general and don't have the flexibility or product development needs that a system integrator has, but can give you a small amount of development expertise if the client requires. ODM/ OEM factories will usually have English-speaking staff but are generally not run by Western management, so cultural differences still create problems throughout the production process. Overall if the project has little development required, an OEM/ODM factory can quickly turn around a project at low cost but won't give all the support a small business might need if they are inexperienced in bringing a project to market.
A System Integrator
A system integrator is the complete supply chain solution and is able to save time by better understanding customer needs though Western management and customer service. A system integrator will work with a client from the beginning of a project as early as the initial R&D stages and take responsibility for the project so the client can have a more relaxed but also very involved experience. They will work with the client on all aspects of development from packaging design to individual component pricing to method of shipping and basic branding and marketing strategy. A system integrator will simultaneously work on development and manufacturing which can speed up time to delivery as well as reduce overall cost. Through a better understanding of design for manufacturing, a system integrator can work with many solution houses and assembly factories to ensure designs are scalable for mass production and producible at the best possible price. With an extra layer of quality control with the system integrator, assembly factories are forced to take more effort to produce higher quality products because there is another level of control for them to pass before shipping goods. Overall a system integrator brings together all the elements of the supply chain so a client can have as much control as possible of price and quality with as few barriers as possible compared to what they might otherwise find going it alone.